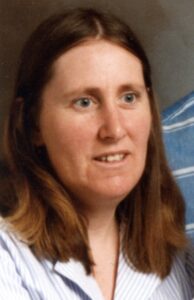 On Tuesday, November 15, 2022, at the age of sixty-nine, Laurette Villeneuve from Hudson passed away. Predeceased by her daughter Sarah, she leaves to mourn her beloved husband Terry St. James, her two children Megan and Brian (Kayla), her precious grandson Lincoln Robert, and her brothers and sisters. She is also survived by her in-laws, nieces and nephews, and all of extended family and friends.
A funeral will be held on January 14th, 2023 at 1 pm at St Thomas Aquinas Church in Hudson.
Special thanks to the staff at NOVA Hudson for taking such good care of her.
In lieu of flowers, donations to NOVA Hudson would be greatly appreciated.