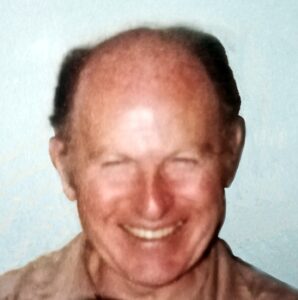 On Saturday, February 6, 2021, at the CHSLD Trèfle d'Or in Chateauguay, passed away at the age of 95 years, Ian Lemco, husband of the late Ruth Garceau.
Predeceased by his parents, Myer Lemco and Claire Myers and his brother David, he leaves to mourn his sister Blanche Lemco-Van Ginkel and his nephews, grandnephews, nieces and great-nieces of the Lemco, Van Ginkel, Marchand and Garceau families.
Ian Lemco was born in England and immigrated to Montreal with his family in 1938.  He graduated from McGill University in 1947 in mechanical engineering and then went on to work for Bell Canada from 1947 to 1981, except for the period from 1968 to 1971, when he worked as a foreign expert in Ankara, Turkey, for the International Telecommunication Union.
His great kindness will be missed by those who have known him.  May his memory be for a blessing.
A ceremony, in the presence of the ashes, will be held at the St-Thomas d'Aquin Parish Cemetery (413 Main Street in Hudson, Qc) in the summer of 2021, if circumstances permit.
Sympathy can be shown by making a donation to the Alzheimer Society of Canada: https://alzheimer.ca/en