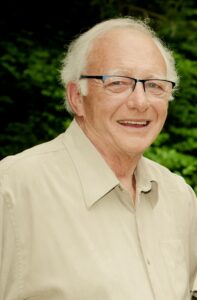 Serges passed away Saturday, September 7, 2019 at the hospital.
Serges is survived by his wife, Barbara Robinson, stepdaughter, Gillian Florence (Aaron Graham), stepson David Florence, grandchildren Hunter and Jamie. Predeceased by his parents, Leon Bérubé and Gabrielle Arbour. Mourning his loss are his siblings, Danielle Simard (Paulo), Pierre (Francoise) and France Bérubé as well as nieces and nephews Nathalie (Luc), René-Pierre (Amélie), Jessica (Jean), Phylippe (Isabelle), Éric (Malika) and Manon (Matthieu).
Serges was a long-time member of the Hudson Legion and Curling Club, he was especially known for his dedication as the caretaker of the curling rinks for many years.
Barbara would like to sincerely thank Dr. Len Welik and Melanie Dufour (from CLSC) as well as the wonderful Hudson NOVA nurses and caregivers.
A celebration of Serges will take place on September 29, 2019 at the Hudson Legion Curling Club at 3pm.
For those who wish, donations in Serges memory can be made to NOVA Hudson and would be greatly appreciated.  http://www.novahudson.com/Donations.htm