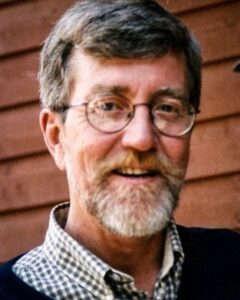 January 4, 1947 – October 18, 2019
Claude passed away peacefully on October 18 at the age of 72. He will belovingly remembered by his wife of 42 years, Danielle and his sisters Hélène, Michèle (Marcel Roy), and Marie (Ellen McDill). He will also be fondly remembered by his father-in-law René Couillard, his nephews, as well as many relatives and friends.
Claude was a true gentleman. He loved people and everyone loved him. He enjoyed travelling and he was interested in and by everything. Faced with illness, he showed great courage. Thanks to the dedication of his beloved Danielle, he was able to continue to enjoy the pleasures of life surrounded by his family and his good friends.
A celebration of Claude's life will be held in Hudson with family and friends at a future date.
Memorial donations may be made to the Quebec Amyotrophic Lateral Sclerosis Society (ALS Quebec), or Animatch where Claude and Danielle volunteered for many years.