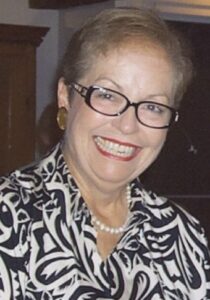 On August 20, 2023, in Baie D'Urfe, Quebec, Diana died peacefully with her children at her side. She is survived by her daughter Margot (Remo Cigagna) and son Colin (Nadine Avenus) and six grandchildren: Philip (Sabina Martin), Beatrice, Nicholas, Drew, Ryan and Alexa.
Diana was born and raised in Montreal. She graduated from The University of New Brunswick in 1955. Married Jean Pierre Togneri at St. James Church, Hudson in 1958.
Diana was actively involved in politics at various levels for most of her life. She was an avid skier and outdoors woman. A fabulous cook, gardener and homemaker, a huge lover of animals most particularly her dogs. She loved to meet and know people from many different walks of life. She was much loved by her family and friends.
A celebration of her life will be held at St. James Anglican Church, 640 Main Road, Hudson J0P 1H0 at 11:00 am on Tuesday, August 29, 2023.
In lieu of flowers, donations can be made to Nova Hudson, The Montreal SPCA and St. James Church.