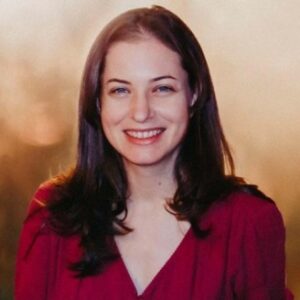 It is with immense sadness that we announce the sudden passing of Jody Lynn Higgins on December 13th, 2022 at age 49. She left this world peacefully surrounded by those who loved her.
Jody leaves to mourn her mother Suzanne Smith (late father Brian Higgins and the late Lionel William Brookes); her loving husband Neil Van Willegen, and her beloved children Nathan, Abigael and Allyson, who she cherished and loved unconditionally. She will be forever loved and remembered by her brother Sean Higgins (Tracey Luttrell) and Rhonda Joseph, sister Shanyn Higgins (Jim Burley), her dear Aunt Marjorie Havey and the late Laurence Havey; her Parents-In-Law Elsje and Rino Granito and Fred Van Willegen and Mary Fitzpatrick. She leaves behind to mourn numerous nieces, nephews, cousins, aunts and uncles who are deeply saddened by her passing.
Jody was an amazing wife, a loving and nurturing mother, a wonderful daughter, and sister, as well as a caring friend to many. Jody had a special gift that instantly made you gravitate towards her. She would light up a room with her smile and go out of her way to make everyone happy.  May she rest in peace for eternity and remain forever in our hearts.  Goodbye sweet Jody, until we meet again, we all love and miss you.
"Like a bird singing in the rain, let grateful memories survive in time of sorrow"      Robert Louis Stevenson
The family will receive condolences, on Saturday, January 14th, 2023, at 1 p.m. at St. Patrick of the Island Church (278 Rue Shamrock, Pincourt QC  J7V 3W1), followed by a funeral mass at 2 p.m.
The family wishes to thank the incredible ICU staff at the Royal Victoria Hospital (MUHC) for their exceptional and compassionate care of Jody.
In lieu of flowers, donations to The Montreal Children's Hospital Foundation (https://fondationduchildren.com/en/fundraising/in-memory-of-jody-lynn-higgins) or The Trisomy 18 Foundation (https://trisomy18.org/ways-to-give/) would be greatly appreciated.