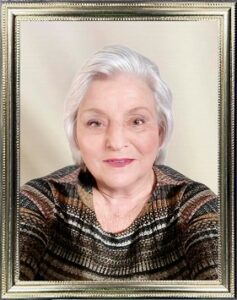 On Tuesday May 2nd, 2023, at the age of eighty-one, Micheline Klushecov passed away. Predeceased by her husband, the late Jean Raymond Bernard, she leaves to mourn her son John W., her grandchildren Tiia, Cory, Kayla and Jessie (Charles), her brother Richard (Johanne) and her sister Joanne (Jean). She is also survived by her sisters-in-law as well as all of her nieces and nephews.
Respecting her own request, a celebration of her life will take place at a later date.
Donations to the In-Patient Palliative Care Unit of Mount-Sinai Hospital would be greatly appreciated.