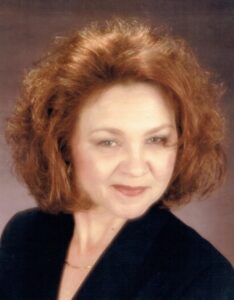 With strength, courage and dignity, Corinne Virginia Schiller made her peaceful transition in the morning of September 21st, 2019,  just two days shy of her 36th Wedding Anniversary to her soul mate, Richard Hiller. At a most joyful and touching celebration in 2018, Corinne and Richard shared the renewal of their vows among family and friends.
Love being eternal, Corinne will remain forever cherished by her husband Richard, her sister Pauline (Ted) Killaire, brother-in-law John (the late Simone) Hogge, sister-in-law Joan (the late Rosaire) Schiller, sister-in-law Apryl Hiller (John Sepa), and son Warren (Danielle) Beckett. Corinne will be equally missed by her granddaughters Brynn and Breighly, along with nieces and nephews Kevin, Renée, Randy, Ross and Rochelle. Corinne is predeceased by her parents, Veronique Poisson and Romeo Schiller, and parents-in-law Ethel Spiegel and Robert W. Hiller.
Until her retirement in 2014, Corinne enjoyed a fulfilling career in retail, during which she contributed greatly to Pascal Stores, Toronto; Regal Greetings & Gifts/Primes de Luxe; Things Engraved/Créations Personnelles; and, Loblaws/Provigo. Her great spirit, joyful energy, humour, and enthusiasm for life leave her family, friends and colleagues with everlasting memories.
Corinne's family is ever grateful to the village of supporters who became the wind beneath her wings throughout her journey. A special thank you is extended to the doctors, nurses and staff of CHUM Oncology and Palliative Care departments, as well as the nurses of CLSC Vaudreuil Home Care Services.
A Celebration of Life Service in memory of Corinne is being planned and will take place following the removal of gathering restrictions due to the COVID-19 virus. Please continue to check here for further updates.
In lieu of flowers, donations to a favourite charity are welcome and appreciated. Corinne was a great supporter of Animatch.ca; Gerdysrescue.org; leNichoir.org & fondationduchum.com.