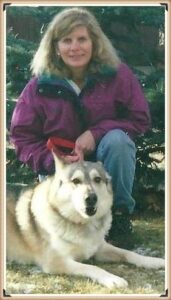 December 17, 1952 – May 6, 2020
It is with profound sadness we announce the passing of our beloved Pat Paradis. Now at peace after a lengthy struggle with cancer.
Predeceased by her parents Phyllis and Ralph Paradis of Beaconsfield, Quebec.
Pat leaves behind her husband of over 30 years Bruce Forward, loving daughter Stacey, stepdaughters Karen and Tanya, brother and sister Michael and Linda as well as aunts, nieces and nephews.
An avid kayaker, biker, swimmer, gardener, birdwatcher, walker, and snowman maker, Pat will be missed by so many. The family would particularly like to thank the HYC early morning swim group and those special friends who have kayaked, biked and walked a long beach with Pat.
A celebration of Pats life will be planned for a later date.