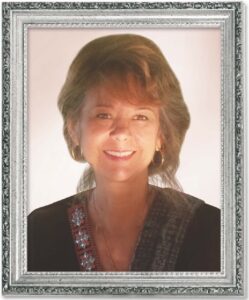 December 23rd, 1963 – July 17th, 2020
Adoring wife to J.P.; devoted mother to Melissa and Jon; loving sister to Lisa. She joins her beloved mother, Sharon, and grandmother, Jean.
Michelle dedicated her life to caring for others, whether it be as a doting mother to her children, a caregiver to her own mother with Alzheimer's, or a relentless advocate for her sister, Lisa. She not only cared for her own family, but provided attentive and compassionate home care to anyone in need.
As a young mother, her house was often filled with children from the neighbourhood; she had a way of creating warm, welcoming spaces. She loved animals, and adopted numerous pets. Beyond bringing them into her own home, she also held fundraisers to support organizations such as Perros en Puerto.
She is remembered for her infectious smile, and her way of making anyone she was speaking to feel as if they were the only ones in the room. Many were inspired by her resilience and cheerful disposition in the face of disease, and she was often described as having an aura about her. She had a way of forming quick, enduring bonds with people through her openness and empathy. Even in her final days, her witty anecdotes had us laughing through tears.
Michelle passed in her home, surrounded by her husband and children. She was in the care of NOVA nurses, Anna Maria, Wanda, Brenda, Judy and Betty.
Michelle spent many pleasant hours volunteering at the NOVA store, by sorting donations and antiques. Donations can be made in Michelle's memory to NOVA Hudson, 465 Main St., Suite 202, Hudson, Qc. J0P 1H0, 450-458-5727.