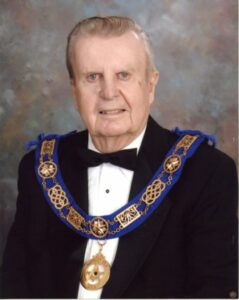 January 26th, 1935 – September 28th, 2019
Beloved husband of Elizabeth Lochead Dempsey, father of John-Henry (Katherine), Heather (Garvin), Richard (Karen) and Scott (Leanne), devoted grandfather of Kayla, Gemma, Phaedra, Maeve, C-J, Perrin, Ashlee and Patrick, great grandfather of Ava and Jackson.
Masonic and Eastern Star service will be held on Saturday, October 5th, 2019 at 3 PM at St. Mary's Church Hall.
Memorial service on Sunday, October 6th, 2019 at 2 PM at St. Mary's Church with reception to follow.
Donations may be made to St. Mary's Church (261 Main Road, Hudson J0P 1H0).