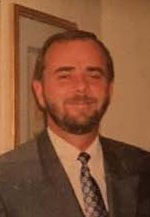 David lived life to the fullest during the last sixty-seven years by embarking on many adventures as he travelled the world, always laughing and sharing his stories with many. He passed away peacefully at his home with his loving wife Linda Brady Craig and his family by his side, on Saturday, October 31, 2020.
Born in Montreal, he was the loving son of the late Francis Craig and the late Eunice Billingsley.
Predeceased by his brother Glen, David will be missed and forever loved and remembered by his spouse, Linda Brady, his daughter Chelsea, his brothers Allan (Glenda) and Larry (Karen), his sisters Karen (Richard) and Katherine (Richard), his brothers-in-law Richard, George, Michel, Normand and Daniel Brady, many aunts, cousins, nieces, nephews, great-nieces, great-nephews and his godson Iain.
David's career took him to many countries, to live and embrace new cultures, with his soul mate Linda. He enjoyed spending time in nature, taking pictures, and bird watching. He was a talented writer, and an avid reader with a thirst for knowledge.
His creativity and attention to detail was evident in all his publications. Most dear to David's heart was his family and loving dog Bijou. He was a devoted son, brother, nephew, cousin, father, uncle and godfather who taught his godson the value of traditions and the importance of family.
David had an amazing sense of humour and an amazing smile. He was a brilliant man, well educated, so full of knowledge and so full of love.
As per David's wishes there will be no funeral service.
Linda wishes to sincerely thank Nova Hudson for their exceptional care and compassion.
In lieu of flowers, donations to Nova Hudson, in David's memory, would be greatly appreciated